Sow, Grow, Save & Share Seeds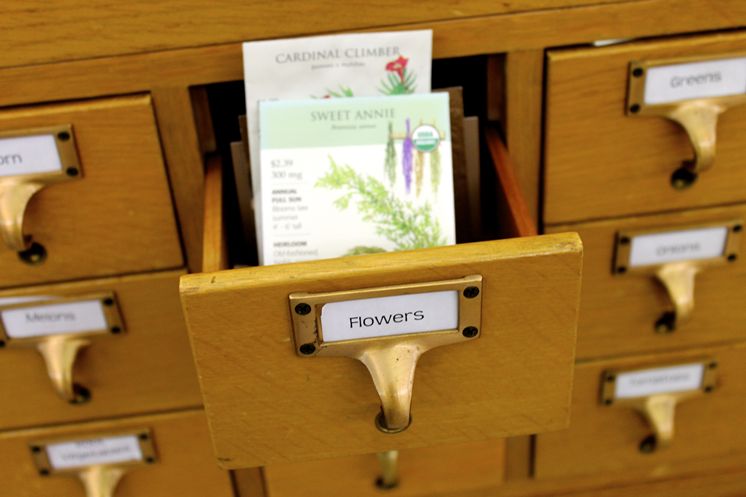 Sow, Grow, Save and Share Seeds
The seed library has now sprouted!
Each person can pick up to 4 seeds packets, take them home, plant them, grow the plants, save seeds from what you grow and bring them back.
We have 83 different varieties of vegetables, herbs and flowers to choose from.
A library card is all you need. There's no costs or fees.